Published On 15 June,2021 12:57 pm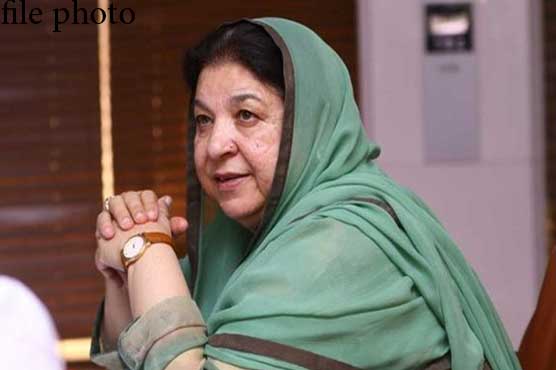 over 25,000 doses of coronavirus vaccine are still available: Yasmin Rashid
LAHORE (Dunya News) – Punjab Health Minister Dr. Yasmin Rashid on Tuesday said that there is no shortage of coronavirus vaccinations in the province and there is nothing to be worried about.
The provincial minister said that number of people getting vaccination has sky rocketed but there are still over 25,000 doses available while about 11,000 people are vaccinated in a day at Expo Center vaccination center.
Yasmin Rashid said that some people are stressing for AstraZeneca vaccine because they have to travel abroad. She announced that government will start giving AstraZeneca jabs to such people from tomorrow.
Earlier it was reported that major vaccination centers in Karachi and Lahore were witnessing shortage of coronavirus vaccines.
The authorities at Karachi's Expo Center told that thethey are out of stock of China's Sinopharm, Sinovac and CanSino while only AstraZeneca is being administered to the people above the age of 40.
Lahore's Expo Center was also facing the shortage of coronavirus vaccines Sinopharm, Sinovac and AstraZeneca. Only Sinopharm for the people getting second dose was present.
However, the spokesman said that the Expo Center is experiencing a data issue which will be resolved soon.