Published On 11 June,2021 12:00 pm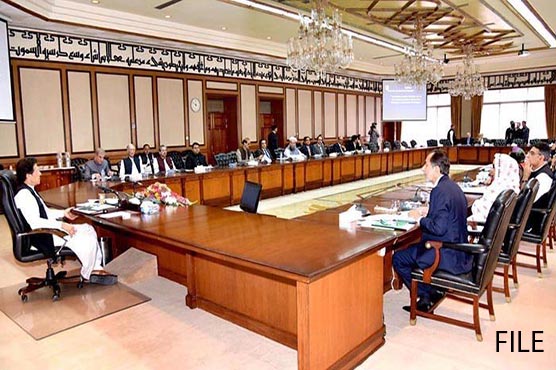 Budget papers, Finance Bill presented before Federal Cabinet
ISLAMABAD (Dunya News) – Prime Minister (PM) Imran Khan on Friday has chaired an important meeting of Federal Cabinet and approved ten percent rise in the pensions and salaries of government employees.

During the meeting, the cabinet decided to limitize the tax on mobile phones and rejected the suggestion regarding tax on internet.
On the occasion, the premier was briefed that budget for Ehsas Program is being increased whereas subsidy on electricity, utility stores and eatables has also been hiked.

On the other hand, federal budget worth Rs 8000 billion for the fiscal year 2021-22 will be presented today. According to the budget document, the size of the economy will reach Rs 52,057 billion. The economic growth rate will be 4.8 per cent in the upcoming budget.

Rs 3,060 billion of the budget 2021-22 will be spent on loans and interest. The budget deficit is expected to be Rs 2915 billion.

According to the budget documents, Rs 900 billion will be allocated for the annual development programme. The development budget of the provinces will be around Rs 1000 billion.

Around Rs 530 billion are expected to be allocated for subsidies. The defense budget is expected to be more than Rs 1,400 billion. In the upcoming budget 2021-22, tax revenue is expected to be Rs 5820 billion. Non-tax revenue is expected to be around Rs 1420 billion in the budget.