No need to arrest Jahangir Tareen yet, FIA tells court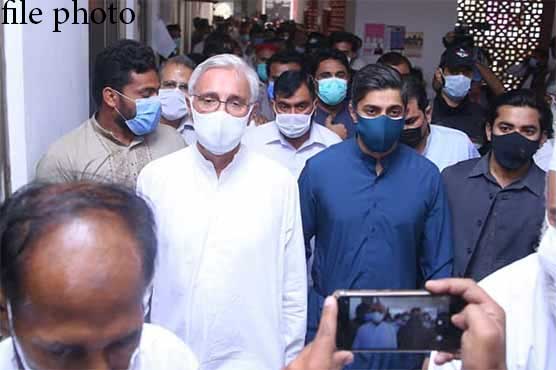 No need to arrest Jahangir Tareen yet, FIA tells court
ISLAMABAD (Dunya News) – Federal Investigation Agency (FIA) on Friday has told the court that there is no need to arrest Pakistan Tehreek-e-Insaf (PTI) leader Jahangir Tareen in sugar scandal case yet.
During the proceedings, Jahangir Tareen has requested to withdraw his bail petition over which, the court dismissed the case and directed to inform before taking any action in this regard.
Earlier, the sessions court had extended interim bail of Jahangir Tareen and his son Ali Tareen in money laundering and sugar scandal cases.
The court asked the FIA about why the inquiry into the matter was not completed? If your agency does not want to investigate, let us know, the judge said.
Meanwhile, deputy director told that an FIA officer was transferred over which, the court remarked that show-cause notice was issued to the person who carried out this transfer. How could you change the investigator while the investigation was still going on? the judge reprimanded.