Published On 10 June,2021 11:01 pm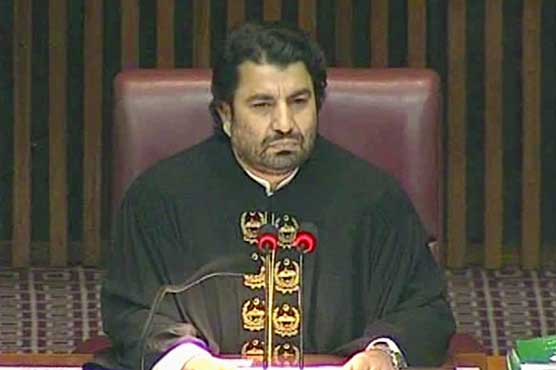 Opposition files no-confidence motion against NA Deputy Speaker Qasim Suri
ISLAMABAD (Dunya News) - Opposition has filed a no-confidence motion against Deputy Speaker Qasim Suri for showing impartiality.
According to details, the no-confidence motion was filed by Javed Abbasi and Khurram Dastgir.
The no-confidence motion has the signatures of representatives of all parties including PML-N, PPP, MMA, BNP and Mohsin Dawar Awami National Party.
Talking to media after submitting the motion, Murtaza Javed Abbasi of PML-N said that the opposition has submitted a unanimous motion. The Deputy Speaker has shown impartiality many times. "I do not believe in the constitution," he said on record today.
Javed Abbasi said that we will work in accordance with the constitution in a democratic manner. A person who has been sitting in the seat of Deputy Speaker for nine months is not abiding by the Constitution and the law. Such a person has no right to sit on this seat.
To the question that who will be the candidate for the next Deputy Speaker, he said that the decision would be taken after consultation.