CM Punjab's helicopter makes emergency landing due to bad weather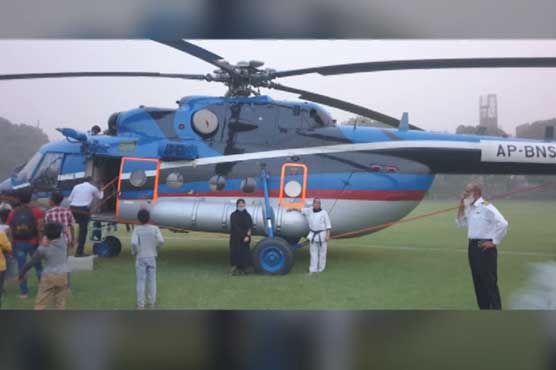 CM Punjab's helicopter makes emergency landing due to bad weather
LAHORE (Dunya News) - Punjab Chief Minister Sardar Usman Buzdar's helicopter made an emergency landing at Garhi Shahu Railway Stadium while returning to Lahore from Islamabad after weather suddenly deteriorated.
CM Usman Buzdar s helicopter was scheduled to land at the old airport on its way back from Islamabad to Lahore, but due to the storm, the pilot was forced to make the decision to land the helicopter safely at Garhi Shahu Railway Stadium.
Usman Buzdar and his staff are safe. CM said in a statement that he is safe with the blessings of God Almighty and the prayers of the people.