Loadshedding is worrisome despite extra power in system: Shehbaz Sharif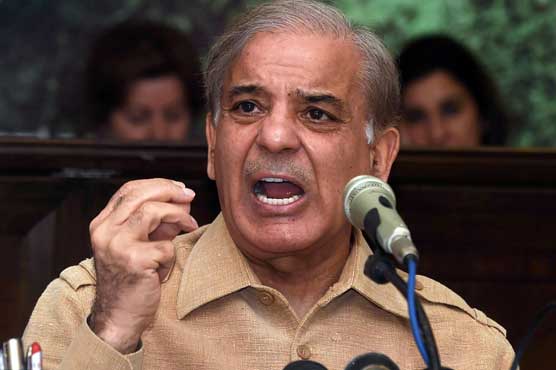 Loadshedding is worrisome despite extra power in system: Shehbaz Sharif
LAHORE (Dunya News) - Pakistan Muslim League-Nawaz (PML-N) President Shehbaz Sharif while expressing concern over the worst power crisis said that Imran Khan could not run the country with 14000 MW of additional power and zero loadshedding. Despite the excessive power in the system, the loadshedding is alarming.
Expressing concern over the worst loadshedding, Shehbaz Sharif said that people were starving and school children were fainting in the heat. This situation is deplorable and reprehensible, he added.
He said that the government should give up politics of blame and consider the shocking scenes from all over the country. In 2018, there was extra power in the system and zero loadshedding.
The PML-N president said that if Imran Khan cannot handle this, then a parliamentary committee should be formed so that the people could get some relief. Already everything from bread to electricity is expensive and has made people unemployed.
"After flour, sugar and medicine, people are now losing electricity," he said. Imran Khan has brought the people to the new Pakistan with loadshedding.