Published On 07 June,2021 08:10 pm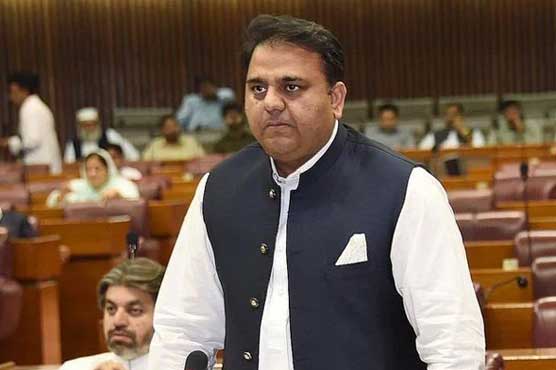 Fawad Ch criticizes PML-N for spending money on Orange Train instead of Railways
ISLAMABAD (Dunya News) - Federal Minister for Information and Broadcasting Fawad Chaudhry while criticizing the policies of the former rulers said that accidents are taking place in the railways due to shortcomings of many years.
Fawad Chaudhry said that if the money of Orange Line had been spent on the railway track, such a situation would not have arisen.
Speaking in the National Assembly session, he alleged that in Nawaz Sharif era, an entire railways track from Mangla was bought by Ittefaq Foundary.
Criticizing former rulers he said that they laid the foundation for corruption and coercion adding that they did not care about the nation.
Fawad Chaudhry said that those who remained in power destroyed PTV and Pakistan Steel Mills. Those who destroyed the country are teaching us today. The blood of those died in railways accidents is on the hands of PML-N and PPP, he added.
Government institutions were destroyed through political recruitment. In comparison, the PTI did not make a single political recruitment, said minister.
The federal minister said that PTI spent three years on getting the institutions back on their feet but the opposition wanted to close only NAB cases instead of judicial and electoral reforms.
He said that till the next elections, these parties will be limited to a few constituencies. We want to go ahead with the opposition but these parties are not going to go beyond the cases.
Fawad Chaudhry once again invited the opposition for electoral and judicial reforms.