Published On 05 June,2021 06:46 pm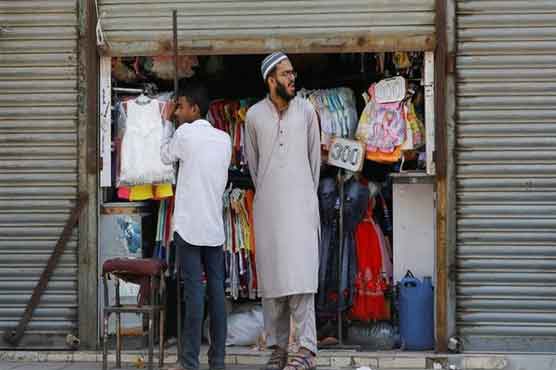 Traders postpone decision to keep markets open till 8pm in Karachi
KARACHI (Dunya News) - Traders Action Committee on the assurance of Provincial Minister Nasir Hussain Shah postponed the decision to keep shops open till 8 pm.
Earlier Sindh Information Minister Nasir Shah had met the traders at the Commissioner House. He had hoped that many demands of traders will be accepted on Monday.
Addressing the olive grove planting ceremony on the occasion of World Environment Day, the minister had said that a meeting was held with the traders 'representatives' organizations at the commissioner s office. He had thanked the traders for accepting government's request to withdraw the decision to keep the shops open till 8 p.m.
Nasir Hussain had said that demands and recommendations of the traders will be put forward in Monday s meeting hoping that those will be accepted.
He had said that we fully understand the difficulties faced by the traders but such decisions were taken out of compulsion due to Coronavirus.
Rejecting the reports regarding opening of markets till 8pm from today he had said that the markets will remain open till 6 o clock only, the working hours of the markets will be decided after Monday s meeting.
Regarding the environment, he had said that everyone should play their part to preserve the environment. Trees were being planted everywhere under a prosperous Sindh and a prosperous Pakistan project.
Replying to a question, Nasir Hussain Shah said that PPP chairman Bilawal Bhutto Zardari had not criticized former Prime Minister Nawaz Sharif yesterday but had drawn a comparison.