Published On 01 June,2021 05:04 pm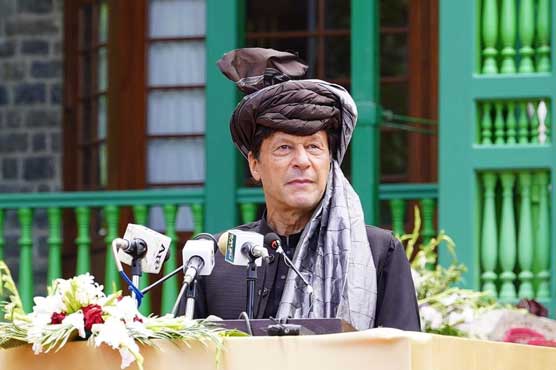 The PM is on a one-day visit to Balochistan
ZIARAT (Dunya News) - Prime Minister Imran Khan said on Tuesday that the former government had amassed huge debts on the country but the PTI government managed to fixed the economy despite these difficulties. The good news is that the country is out of the woods and the growth rate will rise further in the next year.
Addressing a ceremony in Ziarat, the Prime Minister said that last year the country's economy was in doldrums with a meager growth rate of 0.5%. However, new growth rate figures came to light last week showing a tremendous recovery.
He said that the opposition had already started saying that our government had failed. Last week, when the growth rate was projected to touch 4%, the opposition started saying the statistics were false. They are fearful that if the economy improves, their politics will essentially be over, he added.
The Prime Minister said the PTI government considers Balochistan as its own, which had never happened in the past. For the first time in history, money is being spent on development work in Balochistan. He said that he cannot throw around bags of money like a King, the Finance Minister has to be consulted before releasing any funds.
The PM is in Quetta on a day-long visit to Balochistan. The premier earlier visited Command and Staff College, Quetta followed by the residency of the father of the nation Quaid-e-Azam Muhammad Ali Jinnah in Ziarat.