PM unaware of country's economic situation: Shahid Khaqan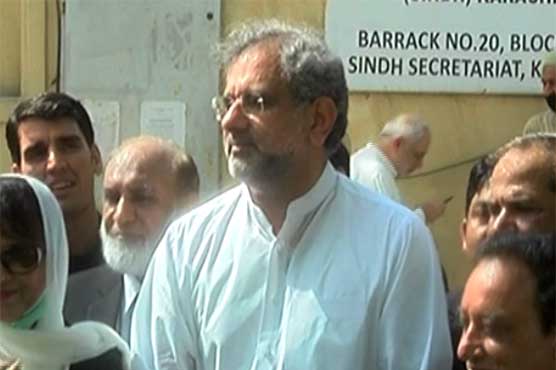 No alliance can function with lack of trust: Shahid Khaqan
KARACHI (Dunya News) – Pakistan Muslim League-Nawaz (PML-N) senior leader Shahid Khaqan Abbasi has said that Prime Minister Imran Khan is unaware of country's economic situation.
Talking to media persons, former prime minister Shahid Khaqan Abbasi said that countries do not make progress through lies. If Pakistan was making progress, inflation would have gone down, he added.
Talking about Pakistan Democratic Movement (PDM), the PML-N leader said that door of the anti-government alliance are open for anyone who wishes to accept decisions of the movement's leadership as no alliance can function with lack of trust.
He clarified that he never threatened to resign as Secretary General of PDM but he reiterated that there is no possibility of Pakistan People's Party (PPP) and Awami National Party (ANP) of joining the alliance again.