Published On 29 May,2021 09:16 pm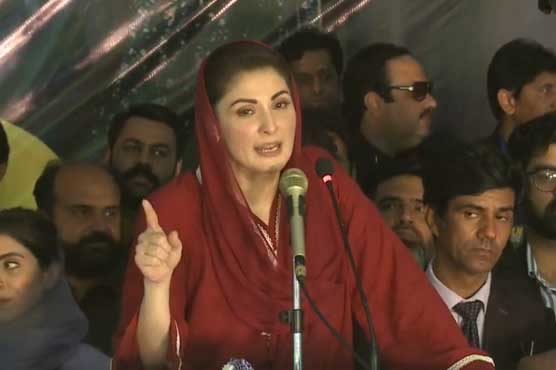 Only if there is resistance will there be reconciliation: Maryam Nawaz
ISLAMABAD (Dunya News) - Pakistan Muslim League-Nawaz (PML-N) Vice President Maryam Nawaz has said that she always speaks from a position of strength and that reconciliation will only take place if there is resistance.
Talking to media after Saturday's PDM meeting, Maryam Nawaz said that PPP recognizes Shehbaz Sharif as the Leader of the Opposition. Shehbaz Sharif is aware of his responsibilities as the Leader of the Opposition and PDM has a completely independent role, she added
Maryam said that the strategies for PDM and the Parliament are distinct and they should not be combined.
She said that as the PPP was no longer part of the PDM, it was no longer her target, and asked reporters not to repeatedly ask her about it.
The PML-N vice-president also said that today, journalists are being attacked in the country. It hurts to see people being punished for speaking and writing the truth. Raising your voice in such an environment is no small feat, she added.
"We fought for politics, journalism and the judiciary. The struggle for our people forced the undemocratic forces to retreat," she said.
Maryam said that now no one in Pakistan will consider himself the source of power other than the people. PDM has the right to go to the public. Standing with the people is not a weakness, but a sign of the strength of the PDM.