Prime Minister Imran Khan calls the shots in Pakistan: Fawad Chaudhry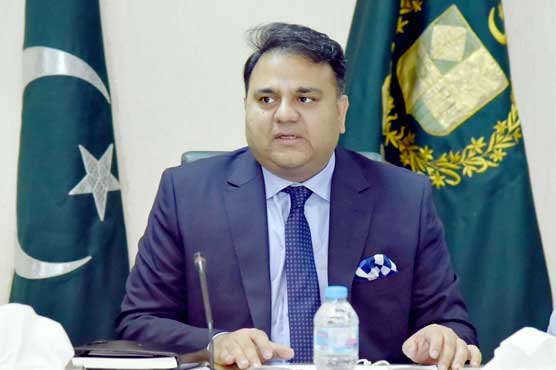 The Information Minister was giving an interview to BBC program 'Hard Talk'
ISLAMABAD (Web Desk) – Information Minister Fawad Chaudhry said Friday that all of the government's decisions are made by Prime Minister Imran Khan while the establishment's opinion is also respected as it is a key part of the system.
In his exclusive interview with the BBC program 'Hard Talk', the Information Minister took on a barrage of tough questions by the host on an array of topics.
Replying to a question about the Prime Minister, he said that Imran Khan was the elected Prime Minister of the Pakistani people and was completely independent, adding that the government enjoys very good relations with the establishment but decisions are made by the Prime Minister and the Cabinet.
"The Pakistani people are with Imran Khan and will continue to elect him", said Fawad.
Asked about the economic situation in Pakistan, he said that despite the global pandemic Pakistan has an exceptional growth rate of 3.9 percent.
On a question about the new social media rules introduced by the government, he said that hate speech was not allowed anywhere in the world and that the new law was introduced after thorough deliberation.
Fawad Chaudhry dismissed the notion that social media companies face any form of censorship in Pakistan. "They have a part to play in today's global development, which I respect. We welcome all companies", he said.
Talking about the steps taken by the government to curb the virus, Fawad Chaudhry said that the vaccination process is underway and millions of people have so far been vaccinated in Pakistan. He added that the exemplary steps that Pakistan took against the virus were even acknowledged by the United Nations.