'British Virgin Island HC verdict in Reko Diq case big victory of Pakistan'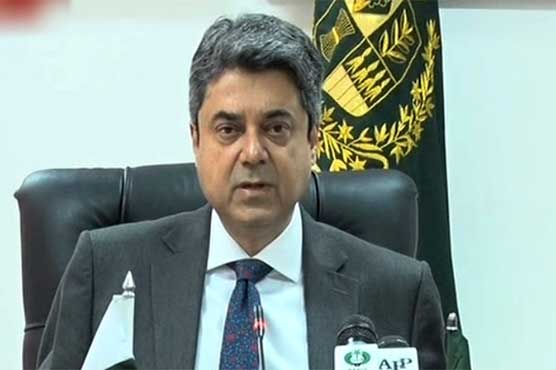 Farogh Naseem expressed the commitment to continue to defend Pakistan's stance in different cases
ISLAMABAD (Dunya News) – Federal Law Minister Farogh Naseem has dubbed British Virgin Island Court's judgment in Reko Diq case a big victory of Pakistan's stance.
Addressing a news conference in Islamabad on Wednesday, he said this will also provide relief to the country on the economic front.
Farogh Naseem said the court has accepted Pakistan's sovereign immunity stance in the case.
The Law Minister recalled that the international arbitration tribunal of the World Bank's Centre for Settlement of Investment Disputes back in July 2019 had announced a huge award of 5.976 billion dollars against Pakistan in the Reko Diq case. At the same time, the country was facing many other disputes at the international level including that of Karkey and Broadcast sheet.
The Law Minister said legal teams were constituted to effectively and forcefully present Pakistan's stance in those cases. He said those timely steps have now started showing results.
Farogh Naseem expressed the commitment to continue to defend Pakistan's stance in different cases at different international forums.