Published On 21 May,2021 10:26 pm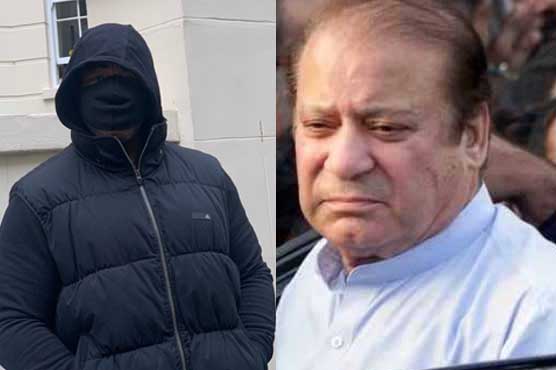 Masked men allegedly attack, threaten Nawaz Sharif in London
LONDON (Dunya News) - Former Prime Minister and Pakistan Muslim League Nawaz (PML-N) leader Nawaz Sharif was allegedly attacked in London by unknown masked individuals on Friday, as claimed by PML-N officials.
Party leaders claimed that four masked men tried to enter Hassan Nawaz's office and tried to attack the former PM, who was present inside the office. The masked men also threatened Hassan Nawaz at the steps of his office.
It is claimed that Abid Sher Ali and Nawaz Sharif's bodyguards stopped the alleged assailants, who fled after police was called to the scene. London police have launched an investigation into the matter.
Responding to the news, PML-N Vice President Maryam Nawaz said in a tweet that Nawaz Sharif is the voice of the people of Pakistan and he will not be silenced.
She said that those who toyed with the life of the former PM during his time in jail have still not given up.
"Nawaz Sharif is competing with the thinking that tried to take pictures of my sick mother, broke down the door of my hotel room and tried to attack Nawaz Sharif again today. May God not give anyone a lowly and cowardly enemy", she said.
Maryam Nawaz further wrote that those attackers resorted to gross criminaltiy in the face of political frustration and defeat.
Party President Shehbaz Sharif has said that the London police and relevant officials should conduct a full investigation into the incident and called the intrusion into Hassan Nawaz's office reprehensible.
He said that PML-N London has been directed to conduct a thorough investigation into the matter and the elements involved should be severely punished according to the law.