Pakistan urges UNSC to hold Israel accountable for war crimes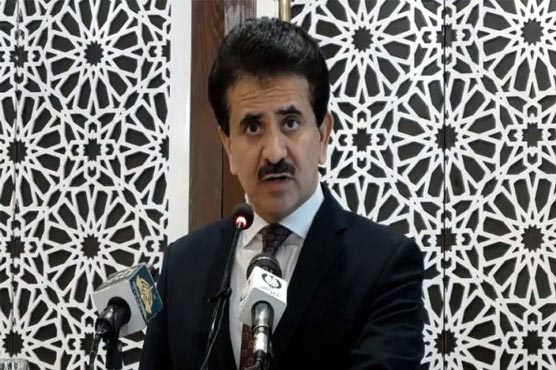 Pakistan urges UNSC to hold Israel accountable for war crimes
ISLAMABAD (Dunya News) - Foreign Office Spokesperson Zahid Hafeez Chaudhry has urged UN Security Council to initiate steps to hold Israel accountable for its war crimes and crimes against humanity and to implement relevant UN resolutions to resolve the Palestine issue.
Responding to various questions during his weekly news briefing in Islamabad on Thursday, he said Kashmir and Palestine issues are the longest disputes on the UN Security Council s agenda. He said Pakistan continues to condemn Israel s deliberate and systematic assault against the people of Palestine, its violation of sanctity of the holy places, particularly, the Al-Aqsa mosque. He also criticized Israel s continued policy of expansion of illegal settlements in the occupied Palestinian territory, enforced evictions of Palestinians and demolishing of their houses as well as targeting of journalists and international media outlets.
The Spokesperson said Pakistan deplored Israel s indiscriminate and disproportionate force, including aerial bombing, as well as destruction of civilian infrastructure.
Regarding Pakistan s Palestine Policy, he said we have always been at the forefront of the countries supporting the just cause of the Palestinian people. He said Pakistan has sponsored, co-sponsored or supported every resolution on Palestine at all international fora, including the United Nations and the OIC. He said Pakistan co-sponsored the UN General Assembly Resolution, upgrading Palestine to a non-member observer state of the UN in 2012.
Responding to another question, Zahid Hafeez Chaudhry said Pakistan is not shied away of talks with India, but it should be meaningful and result oriented to resolve the outstanding issues of which Kashmir is the core dispute.