PS-70 by-polls: PPP takes decisive victory in Badin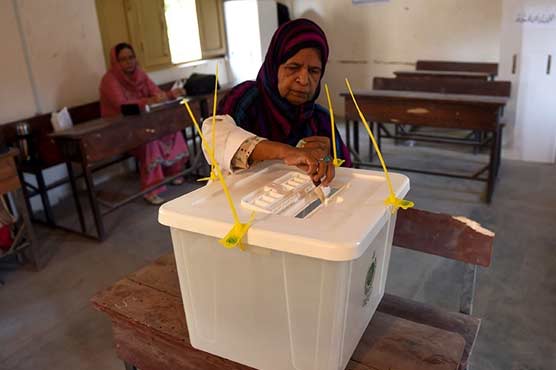 JUIs Maulana Gul Hassan came in second with 6,435 votes
BADIN (Dunya News) - Pakistan People s Party (PPP) candidate Haji Muhammad Dada Halipota handily won the by-election in PS-70 Matli (Badin II) constituency with a lead of almost 39,000 votes over the runner-up.
According to unofficial results from all 123 polling stations, PPP candidate Haji Muhammad Dada Halipota won the election with 45,340 votes while JUIs Maulana Gul Hassan came at second place with 6,435 votes. The remaining candidates could only secure 5,726 votes.
The polling started at 8:00 am and continued without any break till 5:00 pm. There were six candidates in the run for the by-election.
According to Election Commission, 123 polling stations were set up in the constituency for 166,809 registered voters who exercised their right to vote during today's polling.
The instructions issued by the Election Commission said that all presiding officers of PS-70 Matli (Badin II) were required to provide signed Form-45 to the polling agents.
Police and Rangers were deployed at all 123 polling stations. The presiding officers were directed to keep their location service on all the time on their cell phones and present the Form-45 pictures to the agents.
During delivery of election materials and polling, implementations of Corona SOPs were ensured. Control rooms for monitoring and complaints of PS-70 by-elections were set up.