NCOC allows holding of professional exams: Shafqat Mahmood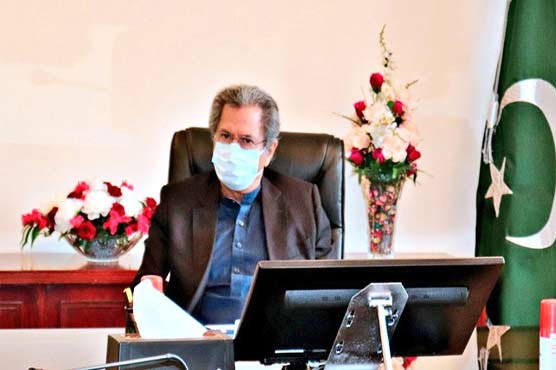 NCOC allows holding of professional exams: Shafqat
ISLAMABAD (Dunya News) – Minister for Education Shafqat Mahmood on Thursday has said the National Command and Operation Center has allowed holding of professional exams.

In a post on social-networking website Twitter, the minister said details regarding exam centers, number of students and standard operating procedures (SOPs) to be followed should be shared with the Secretary Education Ministry.
NCOC has allowed holding of professional exams/tests etc. Please apply to Secretary, Federal Ministry of Education, Islamabad with details of exam centres, number of students and SOPs to be followed. If all arrangements are satisfactory permission will be given promptly

— Shafqat Mahmood (@Shafqat_Mahmood) May 20, 2021
The minister said if all the arrangements are satisfactory, permission will be given promptly for such exams.
Earlier, NCOC had decided to reopen educational institutions from May 24 in districts with less than 5% positivity rate of coronavirus.
The meeting also decided to allow tourism across the country as well as outdoor wedding ceremonies with 150 people, however, strict implementation of SOPs will be ensured.
The NCOC also decided to allow outdoor dining in restaurants from May 24. Restaurants will be open until midnight and takeaway service will be available 24 hours a day.
Indoor and outdoor cultural, musical, religious and other gatherings will also be banned, while inter-provincial public transport will be closed on Saturdays and Sundays starting from May 22.