Published On 17 May,2021 08:49 pm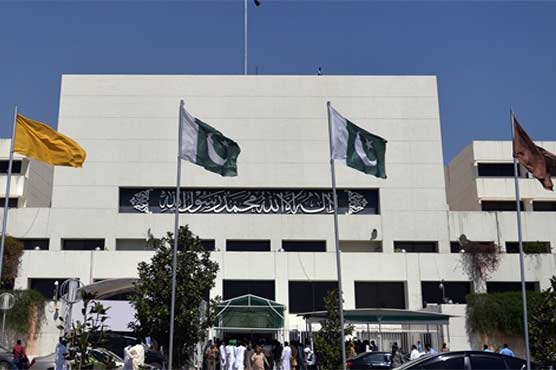 NA passes unanimous resolution against Israeli atrocities in Palestine
ISLAMABAD (Dunya News) - The National Assembly on Monday passed a unanimous resolution expressing deep concerns over the increasing oppression and brutalities being perpetrated against the people of Palestine by the Israeli apartheid regime.
The resolution, moved by Foreign Minister Shah Mahmood Qureshi, strongly condemned the systemic and institutionalized oppression and domination of the people of Palestine by Israel. It also denounced the systemic and brutal disenfranchisement, exclusion and ethnic cleansing of the Palestinian people.
It denounced the attacks by the apartheid Israeli regime on worshippers in Al-Aqsa mosque during Ramadan and attempts to stop the Azaan. It denounced and rejected the continuing practice of expanding settlements through forced evictions by the apartheid regime in violation of the Fourth Geneva Convention.
The death toll from Israeli attacks on the blockaded Gaza Strip rose to 198, including 40 women and 58 children on Monday.
The grim number includes 58 children and 40 women while more than 1,300 people have been injured during the offensive.
Before dawn, within just a few minutes, dozens of Israeli strikes bombarded the crowded Palestinian coastal strip. Flames lit up the sky as intense explosions shook Gaza City, sparking widespread power cuts and damaging hundreds of buildings, local authorities said.
The Israeli military has staged airstrikes across the Gaza Strip since May 10, leaving behind a massive trail of destruction across the seaside territory.