Published On 17 May,2021 07:10 pm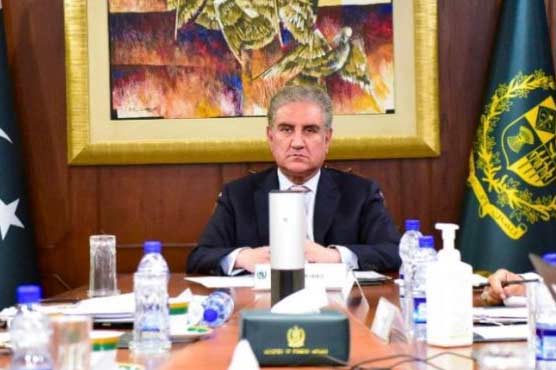 Qureshi expresses disappointment over US blocking joint Security Council declaration
ISLAMABAD (Dunya News) - Foreign Minister Shah Mahmood Qureshi has expressed disappointment at a joint declaration not being issued after Monday's meeting of the UN Security Council. The joint declaration could not be issued due to veto by the United States.
In his statement on the Palestine situation, Qureshi said that at the Foreign Ministers' meeting of the OIC Executive Committee yesterday, he strongly and unequivocally condemned the Israeli aggression against the Palestinians.
"In this regard, I contacted the Foreign Ministers of various countries, including the United States, China, Saudi Arabia, Turkey and Palestine, and presented Pakistan's position", he said.
The Foreign Minister said that people have taken to the streets in the western capitals to protest the serious human rights violations in Palestine. Demonstrations in support of the Palestinians are also taking place in European countries and an EU meeting has been convened tomorrow.
Qureshi said that in the age of social media, the Palestinian voices cannot be forcibly suppressed. Media houses cannot be bombed into silence, he added.
He said that Pakistan has a clear position that Israel, which is hell bent on oppression, should not be compared with the Palestinians who are facing barbarism. Today is the test of the Muslim Ummah's unity. Human rights organizations must eliminate double standards and stand with the Palestinians.