Published On 16 May,2021 04:43 pm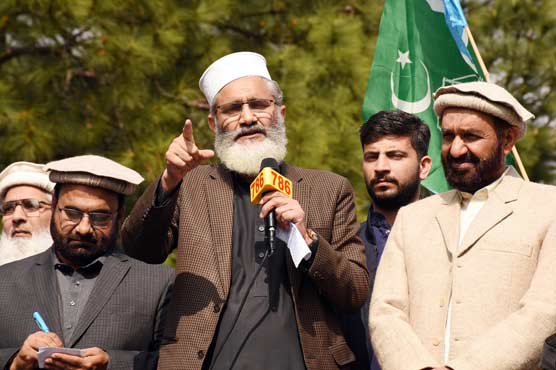 Sirajul Haq said that the Muslim Ummah should stand with the oppressed Palestinian nation
LAHORE (Dunya News) – Jamaat-e-Islami (JI) Ameer Sirajul Haq on Sunday announced to stage protest demonstration across the country on May 21 against Israeli aggression against innocent Palestinians.
The JI chief appealed to the nation to join the protests for the rights of Palestinians and said that human tragedy is arising on daily basis in Palestine, adding that the United Nations and American and European human rights advocates have become deaf and dumb.
Sirajul Haq said that the Muslim Ummah should stand with the oppressed Palestinian nation and the rulers of the Muslim world has to go beyond statements and tweets.
He went on to say that the Muslim countries should formulate a plan of action to protect the lives, property and honor of the citizens of Gaza.
Sirajul Haq will lead a major protest in Islamabad on May 21.