Published On 14 May,2021 09:05 pm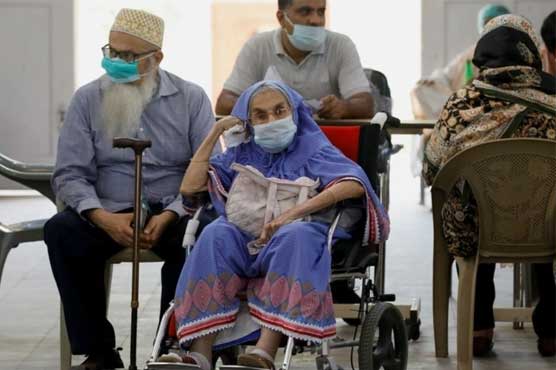 Covid cases in Pakistan drop to 61% of peak following strict measures
LAHORE (Web Desk) – As a result of positive measures taken and strict lockdowns imposed by the government across the country, the rate of new coronavirus cases has registered a significant decline, falling to 61% of the peak cases.
These figures were shared by Dr. Fahim Younis, an American epidemiologist.
Dr. Fahim Younis, a professor at the University of Maryland in the United States, said Friday that according to the available data, the coronavirus cases in Pakistan have decreased to 61% of the peak.

Moreover, there are 11 infections per 100,000 people reported in the last few days. He suggested that Pakistan should further reduce this number to less than five out of 100,000 people and speed up the vaccination process.

According to a report by news agency Reuters, in the last three weeks, the average number of new cases in Pakistan has been recorded below 1900.
— Faheem Younus, MD (@FaheemYounus) May 14, 2021
In the past 24 hours, 2,517 people tested positive for COVID-19 according to the latest figures given by the National Command and Operation Center (NCOC).Total reported cases include 324,106 in Punjab, 296,364 in Sindh and 126,403 in Khyber Pakhtunkhwa, 23,778 in Balochistan and 5,414 corona cases in Gilgit-Baltistan.
On Friday, Pakistan reported 48 deaths while the nationwide tally of fatalities jumped to 19,384.