Published On 10 May,2021 05:27 pm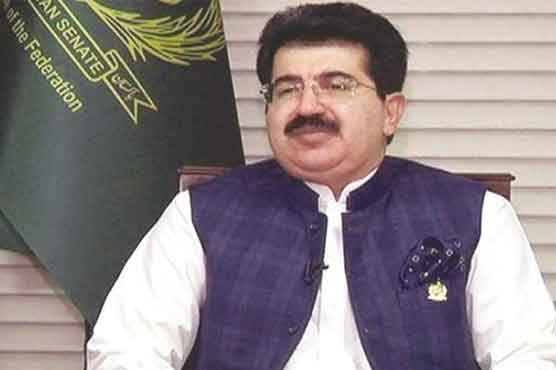 Sanjrani asks heads of world parliaments to take notice of Israeli forces attacks on Palestinians
ISLAMABAD (Dunya News) - Chairman Senate Sadiq Sanjrani in his letters to the heads of parliaments of the world has urged to take notice of the attacks of Israeli forces on Palestinian worshipers in Al-Aqsa mosque.
Sadiq Sanjrani on Monday approached heads of Parliaments in United Kingdom (UK), United States (US), and other countries to convey concern over Israeli attack on Palestinians in Al-Aqsa Mosque.
"I wanted to divert your attention towards the attack on worshippers in Al-Aqsa Mosque," he said while emphasizing the sanctity of the mosque for Muslims.
He said that the acts have violated international laws and norms of humanity. Attacking worshipers during Ramadan is against the basic human rights adding that such acts could not be permitted by any religion.
He asked the heads of the Parliaments to condemn the Israeli acts and play their role to end human rights violations in Palestine.