No evidence of money laundering present against Shehbaz Sharif: Shahid Khaqan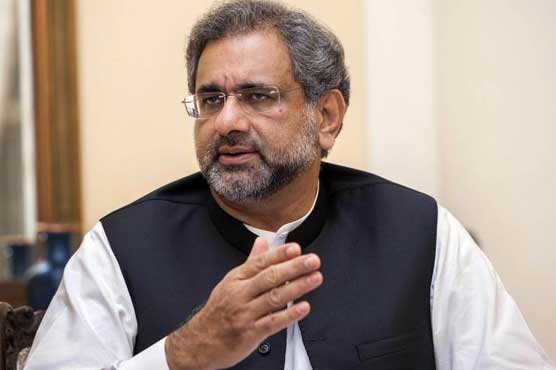 NAB had told the court that Shehbaz Sharif had never taken kickbacks: Abbasi
ISLAMABAD (Dunya News) – Pakistan Muslim League-Nawaz (PML-N) leader Shahid Khaqan Abbasi on Sunday has claimed that there is no evidence of money laundering present against party president Shehbaz Sharif.
Talking to media, Shahid Khaqan Abbasi said that National Accountability Bureau (NAB) told the court that Shehbaz Sharif had never taken kickbacks.

The ministers of Pakistan Tehreek-e-Insaf (PTI) are only leveling allegations against the PML-N president, he added.
The former premier further asked why Shehbaz Sharif was sent to jail when the anti-graft watchdog was having no proof of corruption.