Time to reap benefits of CPEC, says Asim Saleem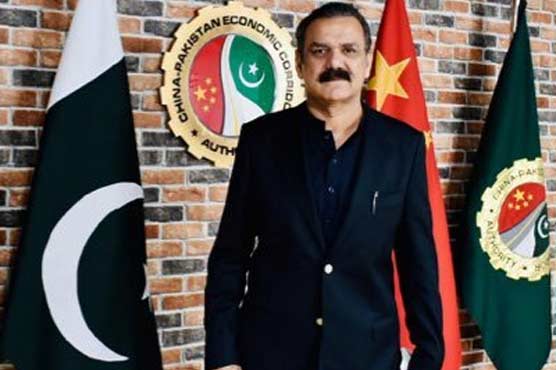 Time to reap benefits of CPEC, says Asim Saleem
ISLAMABAD (Dunya News) - Chairman of China Pakistan Economic Corridor (CPEC) Authority Lt. General (retd) Asim Saleem Bajwa has said that it is time to reap the benefits of CPEC, many projects will be completed this year.
Chairman CPEC Authority said this in an exclusive interview with Dunya News program 'Dunya Kamran Khan Kay Sath'. He said that everything is moving in a positive direction.
He said that creation of Rashakai Special Economic Zone (REZ) would bring more international investment while a meeting was held with Sindh Chief Minister regarding Dhabeji today.
"We are moving towards corporate farming in agriculture," he said. Chinese will support us in terms of agriculture.