All set to hold by-elections on NA-249, Karachi West-II on Thursday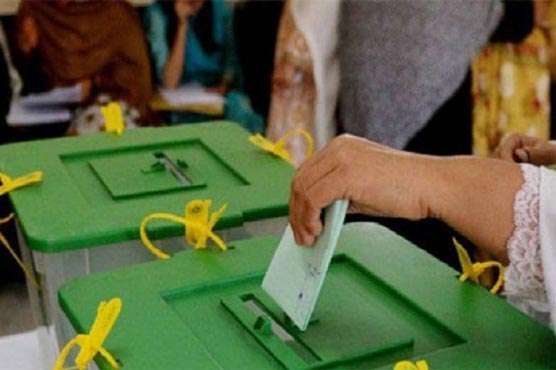 All set to hold by-elections on NA-249, Karachi West-II on Thursday
KARACHI (Dunya News) - All is set to hold by-elections on national assembly constituency NA-249, Karachi West-II on Thursday.
Presiding officers have been directed that pictures of Form-45 be sent to returning officers in presence of polling agents of contesting candidates.
Amjad Afridi of Pakistan Tehreek-e-Insaf, Miftah Ismail of PML(N), Qadir Khan Madokhel of Pakistan People s party, Mustafa Kamal of Pak Sarzameen party and Mohammad Mursaleen of MQM Pakistan are taking part in the election in constituency.