Maryam urges people of Karachi to vote for PML-N in NA-249 by-polls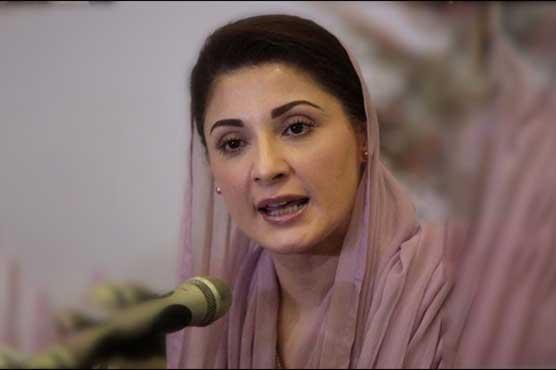 By-polls in National Assembly constituency NA-249 will be held on April 29.
LAHORE (Dunya News) - Pakistan Muslim League-Nawaz (PML-N) vice president Maryam Nawaz has released a video message in connection with the election campaign in NA-249 constituency of Karachi and asked the masses to vote for PML-N candidate Miftah Ismail.
Maryam Nawaz said that I wanted to come to Karachi and talk to you directly but did not want to endanger the lives of the public and party workers as coronavirus cases are surging rapidly in the country during the ongoing third wave.
Maryam said PML-N want to change the destiny of Karachi and I am in constant touch with Miftah Ismail. She said that only PML-N has the solution to the problems of Karachi adding that the decision will be in favour of Miftah Ismail in NA-249 election.
Maryam Nawaz further said that the biggest problem of the constituency is the unavailability of water. If Muftah Ismail succeeds, he will ensure water supply to every house in the constituency.