Published On 24 April,2021 11:07 am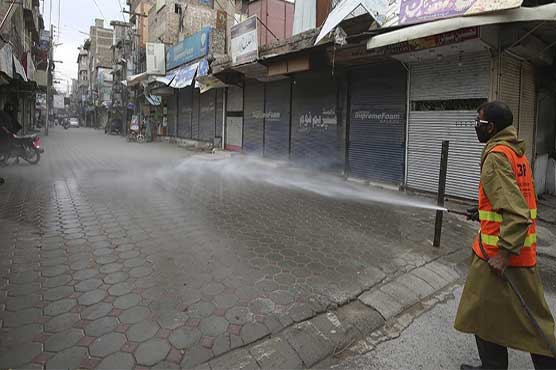 Indoor gyms to remain closed till May 17.
ISLAMABAD (Dunya News) – National Command and Operation Center (NCOC) has notified new coronavirus related restrictions which will remain enforced till May 17, 2021.
According to the notification, government has made the following decisions to curb the virus spread.
-Schools to be closed in all districts with positivity rates higher than 5% including classes from 9-12.
-Markets will close at 6pm, and only shops selling essential goods will be allowed to remain open till late.
-Indoor and outdoor dining has been banned and only takeaway is allowed.
-Two days will be observed as closed days during a week (choice of days will be as per discretion of federating units) and Section 144 will be imposed for strict implementation of restrictions.
-Indoor gyms to remain closed
-Offices to close at 2pm with 50% staff to work from home
— NCOC (@OfficialNcoc) April 23, 2021
Earlier Prime Minister Imran Khan on Friday, while briefing the nation about the prevailing situation in the country regarding COVID-19, said Pakistan Army will help police to ensure implementation on the coronavirus standard operating procedures (SOPs).
In a televised address after a meeting of the National Command and Operation Center (NCOC) in Islamabad, he regretted that the people are currently not observing caution. He warned if the people did not comply with the health guidelines, we will have to impose complete lockdowns in cities.
Imran Khan covid said cases are surging rapidly but his government is not going towards complete lockdown as it will affect the poor the most. He advised all citizens to wear facemask which will reduce half of the problem.