Published On 22 April,2021 03:25 pm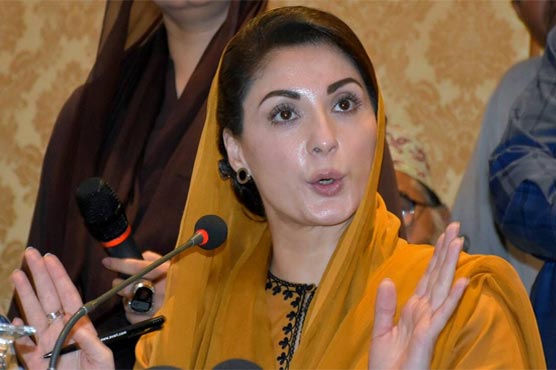 LHC approved Shehbaz Sharif's bail against two surety bonds of five million each.
LAHORE (Dunya News) – Pakistan Muslim League-Nawaz (PML-N) Vice-president Maryam Nawaz Thursday said party president Shehbaz Sharif, who took action against every injustice for ten years, eventually got justice.
The PML-N vice-president took to Twitter after the Lahore High Court (LHC) approved Leader of the Opposition in the National Assembly Shehbaz Sharif's bail and said the PML-N president was found guilty of being loyal to Nawaz Sharif every time he was arrested.
Maryam Nawaz said those who want to compete with Shehbaz Sharif should do it by serving people. His services cannot be ended by lodging false cases against him, she affirmed.
Let it be known that the LHC approved bail plea of Shehbaz Sharif in the money laundering case earlier today against two surety bonds worth five million each.
During the proceedings, the National Accountability Bureau (NAB) prosecutor argued that the lawyers of PML-N leader had presented inappropriate observance in previous hearing.