Published On 20 April,2021 06:15 pm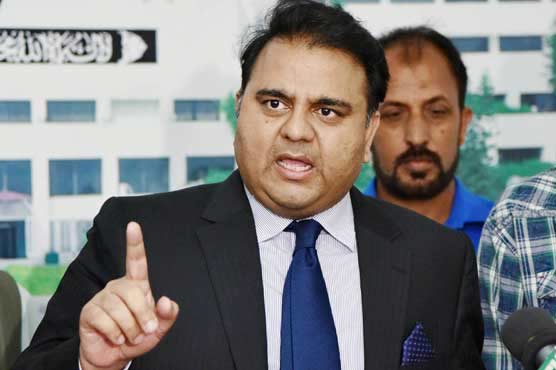 Fawad Chaudhry condemns Khaqan Abbasi's attitude towards NA Speaker
ISLAMABAD (Dunya News) - Federal Minister for Information Fawad Chaudhry has condemned the attitude of PML-N's Shahid Khaqan Abbasi towards the Speaker National Assembly in Tuesday's session and said that it was unfortunate that he had been the country's Prime Minister.
Talking to media after the National Assembly session, Fawad Chaudhry said that Shahid Khaqan does not know how to address the Speaker and his attitude is always hypocritical. The former PM adopted the attitude of a bully in today's session, he added.
Fawad Chaudhry said that Shahid Khaqan Abbasi, Ahsan Iqbal and Maulana Fazlur Rehman are not fighting for Islam but for Islamabad; they tried their best to overthrow the government but now they are dejected.
He said that our agreement has been completed, now the resolution will be discussed because the PML-N did not agree with today's resolution.
"We cannot dictate the Parliament. The country is run by the constitution, not a monarchy. We cannot take steps outside of the 1973 constitution", he said.
Fawad said that the opposition should sit down and talk about election reforms. Earlier, they complained that the government was not negotiating. But now that election reforms have been presented in the assembly, the opposition has still not given its position.