Published On 17 April,2021 05:44 am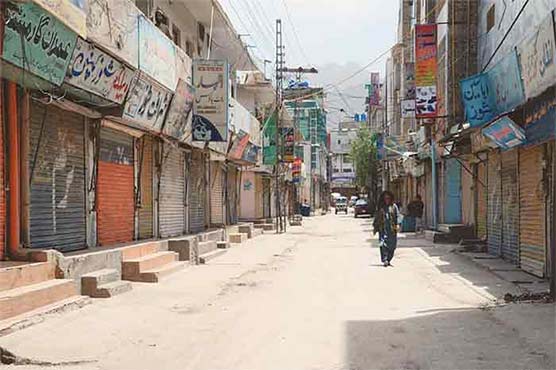 Balochistan Home Department said that the restrictions will remain in place till May 1.
QUETTA (Dunya News) - Balochistan government has imposed smart lockdown in the province due to alarming increase in coronavirus cases, Dunya News reported.
According to the spokesperson for the Government of Balochistan Liaquat Shahwani, the restrictions will come into effect from 12:00 midnight (Night between Friday and Saturday) till May 1.
Balochistan Home and Tribal Affairs Department has issued a notification in this regard stated that all borders of the province will remain completely closed, while commercial activities will remain suspended on Saturdays and Sundays, including shopping malls and bazaars.
On weekdays, the markets will remain open from Sehar to 6:00pm, the Home Department said, adding that all indoor and outdoor activities will remain banned until further notice.
The Home Department further said that restaurants will be allowed to serve outdoor meals beginning from the time of Iftar till midnight with strict COVID-19 SOPs while takeaways will be allowed.
All kind of gatherings (indoor and outdoor) will remain banned that include social, cultural, political sports and other events while people will be allowed to offer Taraveeh prayers in open spaces as far as possible. There will also be a 50 percent work-from-home policy for offices.
The Home Department said that inter-provincial public transport will remain suspended on Saturdays and Sundays while intercity public transport will be allowed to operate at 50 percent capacity.