Governor Punjab, Asim Bajwa discuss ongoing CPEC projects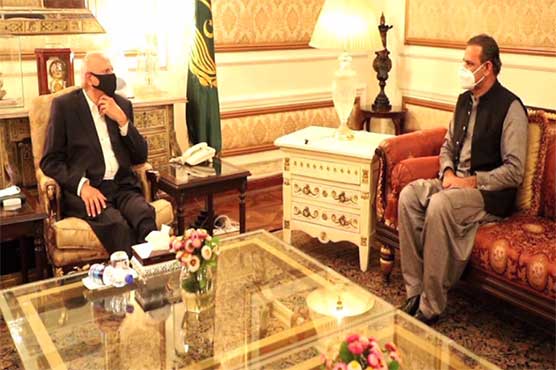 Governor Punjab, Asim Bajwa discuss ongoing CPEC projects
(Web Desk) - Chairman China-Pakistan Economic Corridor (CPEC) Authority Lt. Gen. (Retd) Asim Saleem Bajwa met Punjab Governor Chaudhry Muhammad Sarwar in Lahore on Friday.
During the meeting, issues including ongoing CPEC projects were discussed.
Speaking on the occasion, Chaudhry Muhammad Sarwar said under leadership of Prime Minister Imran Khan, Pakistan is moving in right direction.
Lieutenant General (Retd.) Asim Saleem Bajwa said that the CPEC will increase economic growth in the country as well employment opportunities.