Published On 10 April,2021 09:06 pm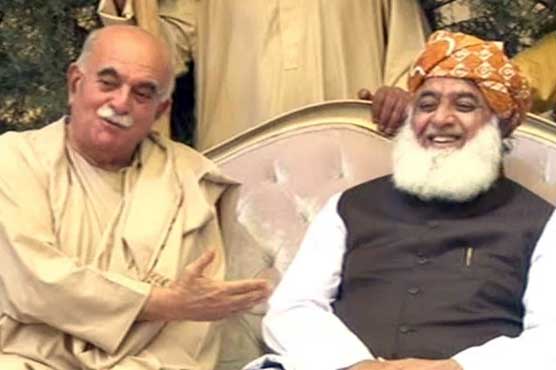 Fazlur Rehman, Mahmood Achakzai agree to launch nationwide protest after Eid
ISLAMABAD (Dunya News) - Pashtoonkhwa Milli Awami Party (PKMAP) Chairman Mahmood Khan Achakzai contacted PDM chief Maulana Fazlur Rehman and inquired about his well-being. Both leaders agreed to launch a nationwide protest movement after Eid.
According to details, the two leaders discussed the political situation in the country and agreed to launch a nationwide protest after Eid.
Mahmood Achakzai said that our aim is not to remove Imran Khan but to change the system.
While Maulana Fazlur Rehman is in better health and has decided to start party activities on a limited scale.