PM vows to continue indiscriminate accountability in sugar scandal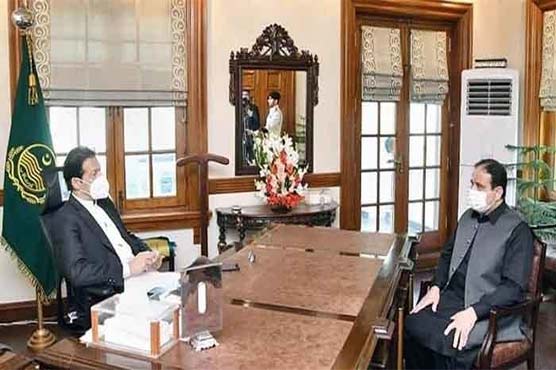 PM vows to continue indiscriminate accountability in sugar scandal
LAHORE (Dunya News) - Prime Minister Imran Khan has said that the process of accountability would be carried out without any discrimination in the sugar scandal. He has strongly directed that strict action be taken against hoarders and those who create artificial inflation.
According to sources, Prime Minister Imran Khan said this in a meeting he chaired in Lahore on Friday. The meeting was attended by Chief Minister Usman Buzdar, Chief Secretary and other senior officials.
The Prime Minister directed the Punjab government to continue taking steps to curb inflation. He said that sugar should be available at fixed rates in Ramadan bazaars and markets and there should be no shortage of food items.
Imran Khan directed the provincial administration to come down on hoarders with an iron hand.
ALSO READ: We need to change to face challenges in 21st century: PM Imran