Hottest day in history: Karachi breaks 74-yr old record with 44 degree temps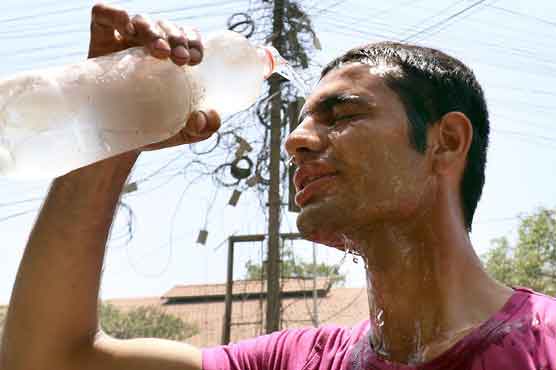 Hottest day in history: Karachi breaks 74-yr old record with 44 degree temps
KARACHI (Dunya News) – The city of Karachi has broken a 74-year old record with temperatures up to 44 degrees Celsius being recorded across the city, making April 3 the city's hottest day since the inception of the country.
According to details, the severe heat wave in Karachi has broken all records of the recent past. The Meteorological Department says that today's temperature of the city was recorded at 44 degrees Celsius. This is bested only by the 44.4 degree Celsius temperature recorded some 74 years ago in Karachi.
The Meteorological Department said that at 1pm in the afternoon, the temperature in the city was recorded at 42 degrees Celsius, which suddenly rose by another 2 degrees Celsius. The city is experiencing south-easterly winds at a speed of 15 to 20 km per hour. The humidity is 5%, but sea breeze from Syria is expected to resume soon.
Medical experts say that citizens should not go out in the sun without reason, and even if it is necessary, they should cover their heads and avoid direct exposure. Citizens should also increase the use of water and cold drinks.
On the other hand, the temperature in Lahore has also started to slowly rise, with a minimum temperature of 14 degrees Celsius being recorded.