Action will be taken against five individuals implicated by Broadsheet Commission: Fawad Chaudhry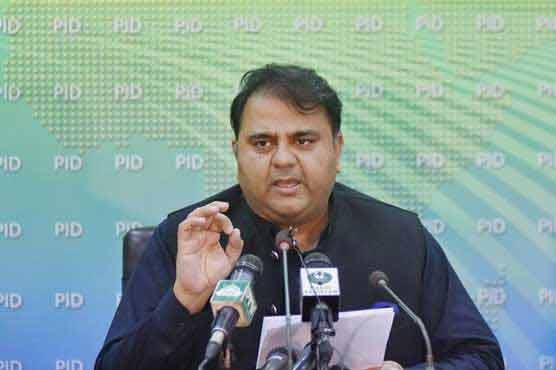 Action will be taken against five individuals implicated by Broadsheet Commission: Fawad Chaudhry
ISLAMABAD (Dunya News) - Federal Minister for Science and Technology Fawad Chaudhry has said that the Broadsheet Inquiry Commission has implicated five individuals and action will be taken against them. The five persons named by the Commission are Ahmar Bilal Sufi, Ghulam Rasool, Abdul Basit, Shahid Ali Baig and Tariq Fawad.
Briefing the media after Thursday's federal cabinet meeting, he said that when former President Asif Ali Zardari was acquitted, it was said that NAB did not possess the original record of Swiss accounts. Now, the government has the original record of Swiss accounts. Our legal team is reviewing the matter and a case may be opened against Asif Zardari, he added.
Talking about relations with India, federal minister Fawad Chaudhry took the position that ECC's proposal for trade with India was not ratified by the cabinet. A solution to the Kashmir issue is necessary to restore relations with India, he said.
Fawad Chaudhry reiterated Pakistan's principled position that unless India reconsiders its steps on August 5, 2019, normalization of Pak-India ties is not possible.
He said that as long as India was occupying the valley, relations with it could not be restored.
Talking about political issues, he said that we want the opposition to cooperate for electoral reforms, the government wants an election that everyone accepts. Our invitation to the opposition to come to the parliamentary committee still stands, he said.