Case against Jahangir Tareen will be carried out as per law: Shahzad Akbar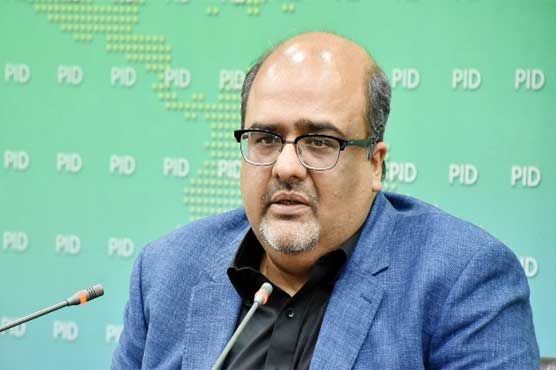 Inquiry into sugar scandal underway with rapid pace: Shahzad Akbar
ISLAMABAD (Dunya News) – Adviser to the Prime Minister on Accountability and Interior Barrister Mirza Shahzad Akbar on Thursday has told that inquiry into sugar scandal is underway with rapid pace and that case against Pakistan Tehreek-e-Insaf (PTI) leader Jahangir Tareen will be carried out as per law.

While addressing a press conference, the special assistant said that the government of PTI had decided to take action following a hike in sugar price.
Shahzad Akbar further told that transactions of Rs106 billion into 464 personal bank accounts were exposed while an amount of Rs32 crore was also seized. We cannot leave the masses at the mercy of Sugar satta mafia, he asserted.
The special assistant said that government is making all out efforts to bring an end to cartelization of sugar mafia and control the sugar prices in the country. Subsidy cases of sugar mills are being investigated by the Federal Investigation Agency to fix responsibility, he added.
Shahzad Akbar further stated, "Punjab government has made effective legislation to ensure payment to sugarcane growers and crushing in mills well in time."
Earlier, Federal Investigation Agency FIA had lodged a case against PTI leader Jahangir Khan Tareen and his son Ali Tareen for their involvement in sugar scandal.
Jahangir Tareen's family, including son-in-law, was accused of committing fraud of Rs 3.25 billion. The amount was moved from Jahangir Tareen's JDW company to his son-in-law's unfunctional paper factory and was then transferred to the accounts of Tareen family.
A case was also filed against Jahangir Tareen's right-hand man Rana Naseem who was former agriculture secretary. Sources familiar with the matter have informed that Rana Naseem was involved in embezzlement while purchasing sugarcane. He worked as chief financial assistant in Tareen's company.

On the other hand, Economic Coordination Committee (ECC) had allowed limited imports of sugar, cotton, and wheat from India in a bid to rein in rampant inflation, signalling a further thaw in relations between the two arch-foes.

The government said that permits would be granted for the import of half a million tons of sugar -- a move expected to slash the price of the commodity by up to 20 percent ahead of the forthcoming fasting month of Ramazan, when consumption soars.

Three million tons of wheat would also be allowed to be brought in, as well as unspecified quantities of cotton and yarn.