Saudi Crown Prince calls PM Imran, inquires about his health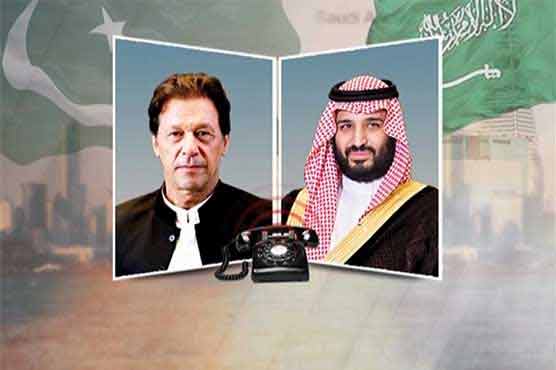 Saudi Crown Prince calls PM Imran, inquires about his health
ISLAMABAD (Dunya News) - Saudi Crown Prince Muhammad Bin Salman has made a telephone call to Prime Minister Imran Khan to inquire about his health.
The two leaders discussed the launch of Saudi Arabia s Billion Tree campaign. Imran Khan praised Saudi Arabia s Green initiatives. The Prime Minister also briefed him on 'Green Pakistan' project.
The Prime Minister had written a letter to Saudi Arabia regarding Crown Prince Mohammed bin Salman s initiatives of "Green Saudi Arabia" and "Green Middle East" to protect the nature. The Saudi Crown Prince telephoned the Prime Minister in response to the letter.
The two leaders agreed to work together on the Pak-Saudi Billion Tree projects during the conversation.