Published On 25 March,2021 11:11 pm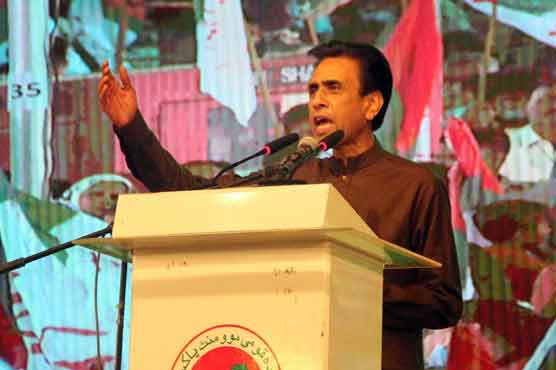 MQM-P asks judiciary for fresh census in Karachi
KARACHI (Dunya News) - Muttahida Qaumi Movement - Pakistan (MQM-P) has asked the judiciary to order a fresh census to accurately depict the population of Urban Sindh.
MQM Pakistan held a large rally in Karachi on the occasion of its 37th founding day and was attended by a large number of party leaders and workers. Addressing the rally, party chief Dr Khalid Maqbool Siddiqui demanded that a new census be conducted in Karachi.
MQM senior deputy convener Aamir Khan said that what happened to workers of MQM has not happened to anyone else. The blood of our workers was shed on the streets and our women were attacked. Our only fault was that we raised our voice for the oppressed and the middle class, he added.
Wasim Akhtar said that MQM-P supported the incumbent government so it could solve Karachi's problems, but little did they know that MQM-P would have to solve the government's problems.
In his address on the occasion, Senator Faisal Sabzwari said that only through MQM Pakistan did the people get representation in the legislature. Laborers across Pakistan are represented by industrialists and the sugar mafia. If you want to see the representation of common man in the assemblies, look at MQM Pakistan, he said.
Faisal Sabzwari said that MQM-P promises the people of Pakistan that it will not allow them to be fooled, adding that none of the past censuses, starting from the reign of Zulfiqar Ali Bhutto, accurately counted the population of urban Sindh. The day urban Sindh population is accurately counted, the Chief Minister would be from Sindh Urban, he added.
Faisal Sabzwari further said that if 5% of the census cannot be audited then a new census should be conducted.