PPP to challenge dismissal of Yousaf Raza Gillani's petition by IHC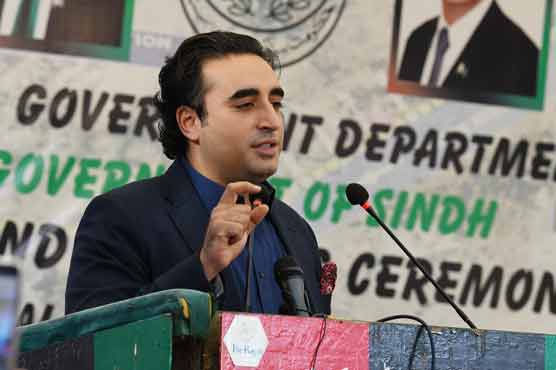 PPP to challenge dismissal of Yousaf Raza Gillani's petition by IHC
ISLAMABAD (Dunya News) – Pakistan People's Party (PPP) has announced to challenge Islamabad High Court's dismissal of the petition filed against Chairman Senate Sadiq Sanjrani by Senator Yousaf Raza Gillani.
The Islamabad High Court (IHC) earlier dismissed the plea and Chief Justice IHC expressed hope that the supremacy of Parliament will be ensured and its issues would be resolved in the parliament. The verdict stated that the court cannot intervene in parliamentary affairs under Article 69 of the constitution.
Responding to the verdict, PPP Chairman Bilawal Bhutto has said that his Party believes in parliamentary and constitutional supremacy but polling process at a polling station cannot be described as Parliamentary proceedings.

In a statement, the PPP Chairman said that Senator Yousaf Raza Gillani had challenged the senate election presiding officer's decision to reject seven votes identifying them as the ones obtained by Yousaf Raza Gillani.

He said that PPP will exercise its legitimate right to go to an elevated forum for seeking justice under the principle that a Presiding Officer of a polling station has no right to engineer the polling process and results. "Though the Constitution bars calling into question the proceedings of the Parliament. However, this was not a proceeding of the Parliament," he added.
.
Bilawal Bhutto said that theft of Chairman Senate elections through foul play by a Presiding Officer was a litmus test for the system as it may get replicated in the future thus undermining the very credibility of the democratic institutions.

He further said that PPP has the constitutional right to knock available forums and this electoral theft won't be allowed to sustain and Yousaf Raza Gillani would become Chairman Senate because he is the genuinely and legally elected Chairman.