Published On 22 March,2021 09:33 pm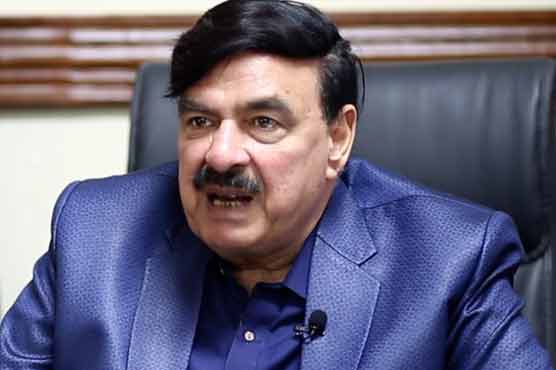 Violation of SOPs could result in fines and arrests, warns Sheikh Rashid
ISLAMABAD (Dunya News) - Federal Interior Minister Sheikh Rashid Ahmed said Monday that as per the directive of NCOC, section 144 is in force in Islamabad and warned citizens that violation of SOPs can result in fines and arrests.
In a statement, the Interior Minister said that the third wave of coronavirus was sweeping across the country and it is our duty to fight it together.
He appealed to the public to wear face masks, avoid gatherings and especially urged traders to keep their businesses closed for two days a week in order to prevent the spread of the virus.
Sheikh Rashid Ahmed said that section 144 has been implemented in Islamabad as per the instructions issued by the National Command and Operations Center (NCOC). Anyone who does not follow the instructions could face arrest as well as a fine, he added.
The Minister said that it is our duty to fully comply with the coronavirus SOPs because by taking precautionary measures, we as a nation will rid ourselves of the virus. He said that the country will emerge victorious against the virus, as it did in the first two waves.