Fazlur Rehman prays for speedy recovery of Imran Khan from Covid-19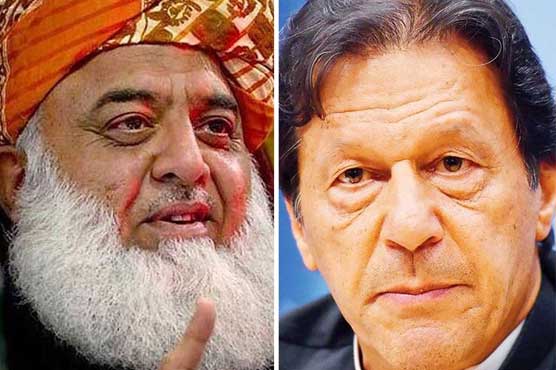 Fazlur Rehman prays for speedy recovery of Imran Khan from Covid-19
LAHORE (Dunya News) - Pakistan Democratic Movement (PDM) chief Maulana Fazlur Rehman has wished and prayed for speedy recovery of Prime Minister Imran Khan from Coronavirus.
Talking to media in the provincial capital Lahore, the PDM chief said that he prays for the recovery of the Prime Minister. He said that Election Commission has summoned PM on March 22, and he has been tested positive for Covid-19. Faisal Sultan is Imran Khan's personal doctor, things are beyond understanding, he added.
Fazlur Rehman said that PPP has asked for time regarding decision on resignations so it is not appropriate to talk about it. The nation is disappointed with the postponement of the movement, do not want to take a tough decision, cannot sacrifice a single party in the struggle.
He said that political thinking should be recognized, a party representing the people should be brought in the power. The government has admitted that we should fix our house and it will be fixed only when the country is run according to the constitution.
The PDM chief said that elections in the country must be held under the constitution, no government representative needs to be a representative of our party and there is no need to give an opinion.
He said that the log march may be delayed but we do not want the PPP to be out of the alliance. The nation should not be disappointed. Movements will continue, he added.