Published On 18 March,2021 04:57 pm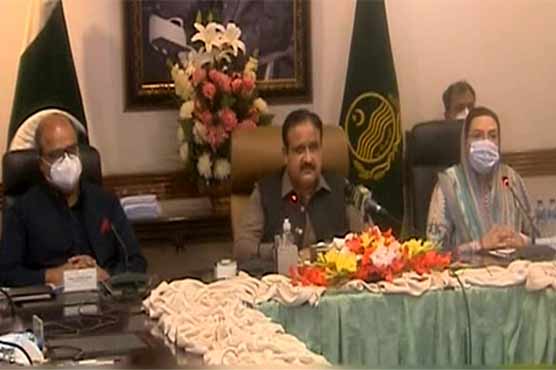 CM Punjab announces action against land-grabbers, investigations into corruption
LAHORE (Dunya News) - Punjab Chief Minister Sardar Usman Buzdar has directed officials to take action against land-grabbers across the province as well as investigate all corruption by past governments.
Addressing a press conference in Lahore along with Accountability Advisor to PM Barrister Shahzad Akbar, Usman Buzdar said that former Prime Minister Mian Nawaz Sharif allotted thousands of plots illegally in 1985. Plots meant for widows and deserving persons were allotted on political grounds.
"We want rule of law and transparency in the system", he added.
The Punjab Chief Minister said that legal action would be taken against this illegal act and directed the Anti-Corruption Department to investigate. Former CM Punjab Shehbaz Sharif also made illegal allotments during his tenure. Details of all illegal allotments in programs such as LDA have been given to anti-corruption department and appropriate action has been ordered.
"We will ensure that the anti-encroachment campaign is a success", he said.
Speaking on the occasion, Barrister Shahzad Akbar said that recoveries will be made from the perpetrators of this corruption. These corrupt practices have been kept hidden since 1990, he added.
The Punjab government has released a list of 1,352 illegally allotted plots. According to the list, 5 plots were illegally allotted in Gulberg, 31 in Faisal Town and 32 in Model Town.
Moreover, 37 plots in Allama Iqbal Town, 108 in Gujjarpura, 191 in Tajpura, 260 in Sabzazar and 646 plots in Johar Town were allotted illegally. All these plots were allotted by Nawaz Sharif between 1985 and 1990.