NA-249 by-polls: Process of filing nomination papers completed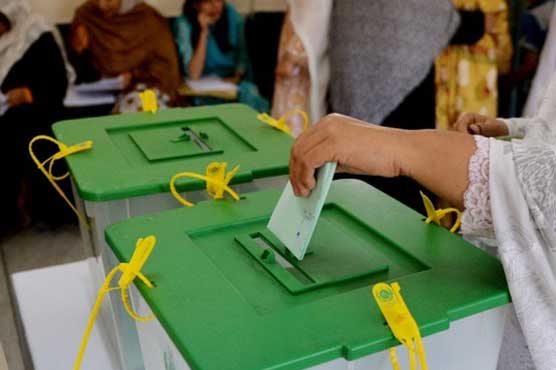 More than 40 candidates of political parties and independent candidates submitted nomination papers.
KARACHI (Dunya News) – The process of filing nomination papers for vacant seat of National Assembly constituency NA-249-Karachi has been completed, Dunya News reported on Wednesday.
The process of submitting nomination papers for by-election in NA-249 has been completed at the District West Commissioner s Office. Nomination papers were submitted by more than 40 candidates of different political parties and independent candidates.
Among those who submitted nomination papers for the by-election were Muftah Ismail of PML-N, Shakir Ali of MQM-P, chairman PSP Mustafa Kamal, Haneed Lakhani of PTI, Jabbar Qureshi, Qadir Khan Mandokhel of PPP, Aurangzeb Buneri of ANP and Maulana Umar Sadiq of JUI-F.