Published On 16 March,2021 11:13 pm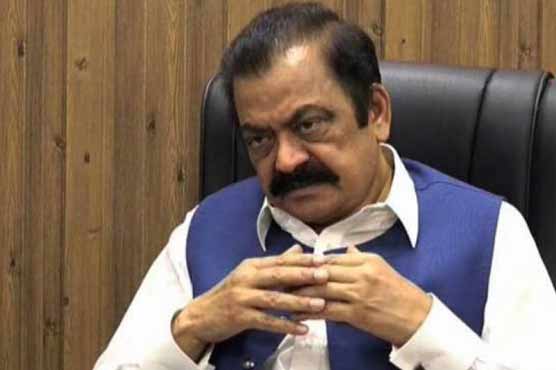 PPP never agreed to resign from assemblies, says Rana Sanaullah
ISLAMABAD (Dunya News) - Pakistan Muslim League-Nawaz (PML-N) senior leader Rana Sanaullah has said that there is no such thing as a heartbreaking atmosphere adding that he knew from day one that PPP will not resign from assemblies.
He said this while talking to Dunya News program "Dunya Kamran Khan Kay Sath". Rana Sanaullah Khan while narrating the proceedings of PDM meeting said that in today s meeting 9 out of 10 parties agreed on resignations but PPP said that we should use the option of no-confidence motion.
He said that the PDM meeting was held in a pleasant atmosphere. All the parties gave their stance, but the PPP had the same position from day one. He said that PPP has asked for the option to take this matter into the CEC.
The PML-N leader said that all parties, including the PPP, agreed that the government must be send packing. Asif Zardari also referred to the Jail Bharo Tehreek [filling jails movement]. However, Maulana Fazlur Rehman was of the view that he should resign from assemblies with the long march.
Rana Sanaullah said that PPP would clarify its position on the issue of resignations. He said that Maulana Fazlur Rehman said that if PPP has asked for time, it will answer the questions.
Answering a question, he said that if the PPP does not support resignations, it might join the long march or sit-in.
The date of the Long March may be announced before or after Eid. Coronavirus is also one of the reasons for postponing the long march, he said.