Kashmiris determined to continue their struggle for freedom: Masood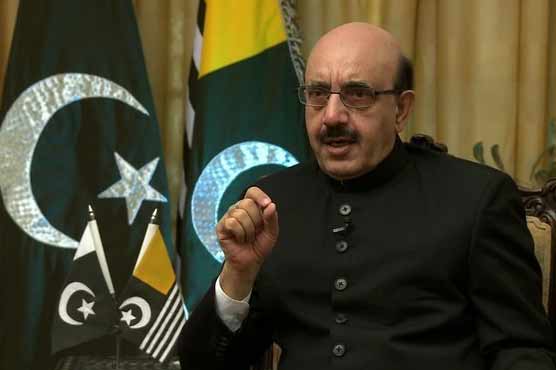 Kashmiris determined to continue their struggle for freedom: Masood
ISLAMABAD (APP) - Azad Jammu and Kashmir President Sardar Masood Khan has said that in spite of India s repression the people of Indian Illegal occupied Jammu and Kashmir are determined to continue their struggle for their freedom and right to self-determination.
He was commenting on the latest report compiled and released by Sweden s V-Dem Institute which stated that India is no longer an "electoral democracy" but it has become an "electoral autocracy".
He said India s false narrative on Kashmir is getting fast exposed to the world and the time is not far off when the tyrant and oppressors would be brought to justice.