NCOC considers extending scope of lockdown amid rising Covid-19 cases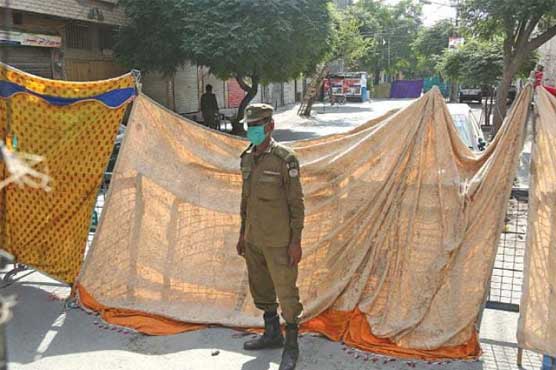 NCOC considers extending scope of lockdown amid rising Covid-19 cases
ISLAMABAD (Dunya News) - The National Command and Operations Center (NCOC) has expressed concern over the growing number of positive cases of Coronavirus in the country. NCOC also considered extending the scope of lockdown in different areas of Islamabad, Khyber Pakhtunkhwa and Punjab.
According to details, a meeting of the NCOC was held under the chairmanship of Federal Minister for Planning Asad Umar.
Expressing concern over the rising number of Coronavirus cases, the meeting said that the third wave of Covid-19 is taking a serious turn across the country.
According to the NCOC statement, the rate of coronavirus cases has increased from 5 to 6 per cent across the country. Instructions have been issued to strictly implement SOPs in all major cities.
Rising cases of Coronavirus in Punjab are a cause for concern. More cases emerging in some areas of Punjab, Islamabad, KPK and Azad Kashmir, statement added.
According to the NCOC, further restrictions on international travel to different countries were considered. The decision will be taken after consultation with all stakeholders.
SOPs will be implemented across the country from today. Citizens are asked to set a good example of social behavior once again.