PDM convenes emergency meeting to finalize long march strategy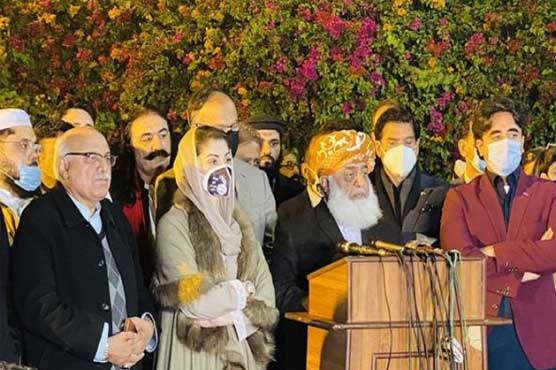 PDM convenes emergency meeting to finalize long march strategy
ISLAMABAD (Dunya News) - The next apex meeting of the Pakistan Democratic Movement (PDM) is set to take place on March 16 to finalize the strategy of the March 26 long march.
The emergency PDM meeting has been convened in the PML-N Secretariat on Tuesday. It will be chaired by PDM head Maulana Fazlur Rehman and leaders of all opposition parties will be in attendance.
The meeting will also discuss the political situation in the country. All parties will present their reports on Friday's defeat in the election of Chairman and Deputy Chairman of the Senate. Leaders will be taken into confidence regarding the seven votes rejected in the election.
Besides finalizing the stratefy of the upcoming long march, the meeting will also address JUI's reservations regarding Deputy Chairman candidate Abdul Ghafoor Haideri getting less than expected votes in Saturday's election.