Bilawal Bhutto announces to challenge result of Chairman Senate election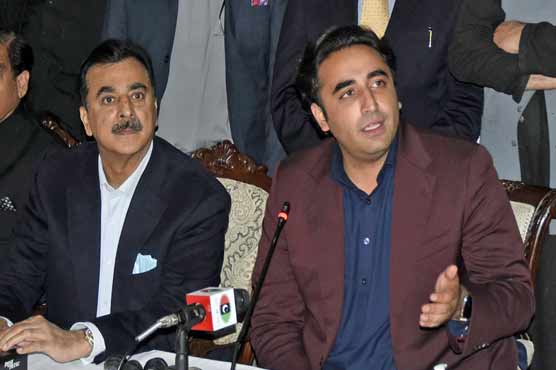 Bilawal Bhutto announces to challenge result of Chairman Senate election
ISLAMABAD (Dunya News) - Pakistan People's Party (PPP) Chairman Bilawal Bhutto Zardari has refused to acknowledge the victory of Sadiq Sanjarani in the Senate elections and has announced to challenge the result.
Addressing a press conference in Islamabad along with PDM joint candidate Yousaf Raza Gillani, he said that the whole country saw how this House was undermined in the morning.
Bilawal said that what happened today is in front of everyone. He said that four cameras were found inside the House, which was blatant rigging.
The PPP leader refused to accept Sadiq Sanjrani's win and said, "We have achieved this win by fighting against the government, we hope we will get justice from the court".
He further said that the presiding officer was an ally of the government, whose controversial ruling is also in front of everyone. The seven rejected votes were properly cast but they were wrongly declared invalid, he added.
The PPP chairman said that he has consulted with lawyers, Maryam Nawaz, Maulana Fazlur Rehman and Asif Zardari and his party will challenge this decision in court.