Published On 11 March,2021 09:04 pm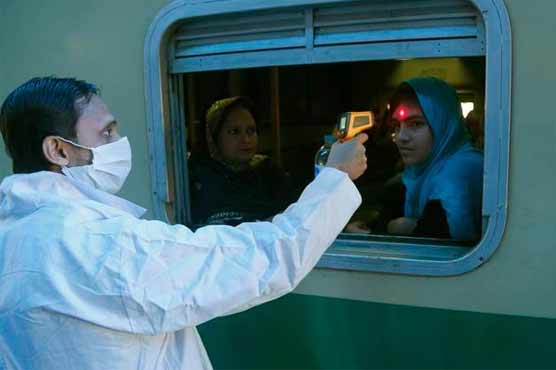 Third wave of pandemic in Punjab linked to British virus strain
LAHORE (Dunya News) – Punjab Health Minister Yasmin Rashid has made the revelation that 70% of new coronavirus cases in Lahore and three other districts of Punjab were of the new virus strain that originated in Britain.
Addressing a press conference in Lahore, the Punjab Health Minister said that 70% of the coronavirus cases in Lahore, Jhelum, Okara and Gujarat had the British strain, adding that a large number of people from these districts travel to the UK. She said that while the British and Wuhan viruses are similar in severity, the British strain spreads more rapidly.
Dr. Yasmin Rashid said that there are smart lockdowns in 41 areas and micro-smart lockdowns in 4000 areas of Punjab. 17 patients in Lahore and 36 across the province are on ventilators, she added.
She said that 3.4 million tests have been carried out in Punjab, including 187,000 in educational institutions. In Lahore, schools were closed down due to new cases reported being 8%.
The Minister said that the recreational parks will be closed at 6 pm while the decision to open cinemas and mausoleums has been withdrawn. About 50 per cent of office workers will work from home, she added.
Earlier, the Punjab Health Minister also visited the Vaccination Center at Expo Center Lahore and was told by the health secretary that over 4,000 people had been vaccinated at the facility. The Minister commended Secretary Health Captain (retd) Usman for the exceptional arrangements.