Published On 11 March,2021 07:12 pm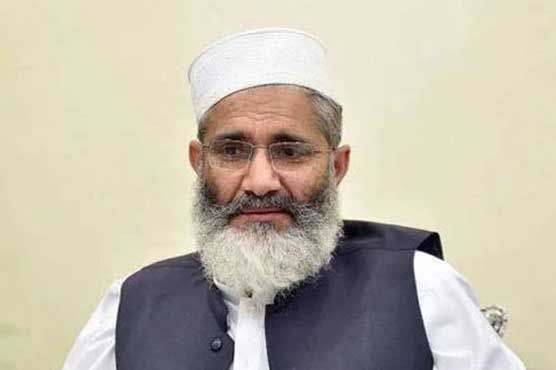 JI to abstain from Senate Chairman, Deputy Chairman election
LAHORE (Dunya News) - Jamaat-e-Islami has decided to abstain from voting in the Senate chairman and deputy chairman elections on March 12.
Jamaat-e-Islami spokesman Qaiser Sharif has confirmed that JI has decided not to support any candidate in the Senate chairman and deputy chairman elections.
He said Jamaat-e-Islami will abstain from the Senate Chairman and Depurty Chairman election by exercising its democratic right.
Earlier Pakistan Peoples Party (PPP) Chairman Bilawal Bhutto Zardari telephoned Ameer Jamaat-e-Islami and sought his support for PDM candidate in Senate Chairman election.
According to sources, the two leaders also discussed the current political situation. Ameer Jamaat-e-Islami replied to Bilawal Bhutto that he would take a decision only after consulting the party leaders.
According to Jamaat-e-Islami spokesman, former Senate chairman Raza Rabbani had also contacted Sirajul Haq and requested for support.
Besides, Maulana Abdul Ghafoor Haideri, joint candidate of PDM for Senate deputy chairman also called on Siraj-ul-Haq and asked him for support.